Some lost the only homes they ever knew when their owners became sick or passed away. Others were abandoned in their old age after giving a lifetime of love and devotion to their family. Still others survived a lifetime of cruel exploitation in a puppy mill or other abusive environment. Frail and frightened, they end up on the street, in overcrowded shelters, or worse. No matter what their stories, senior cats and dogs deserve to spend their remaining years in a caring home that will love them, care for them, and spoil them. Shelters are brimming with these older animals, who are often overlooked and frequently put to sleep for no other reason than their advanced age.
Leashes End is a senior animal rescue and sanctuary, established in 2016 by three friends who share a love of senior cats and small dogs. Essentially, we are their retirement home. Our mission is to rescue these senior animals, and provide them with the comforts they deserve in their golden years. We operate out of a private 5-bedroom home on nearly three acres of lush, fenced-in land in Rockville, Maryland.
Our senior cats and dogs are family and we treat them as such: They sleep with us in our beds at night; they relax with us in the living room, library, or den during the day; they accompany us on frequent off-leash outings and walks around the grounds each day; and they enjoy meals cooked at home​ especially for them. Having endured so many physical and emotional trials and tribulations throughout their lives, our seniors can at last rest easy that they will never be shuffled around from one location to another again. Leashes End is their forever home and our animals are with us for life.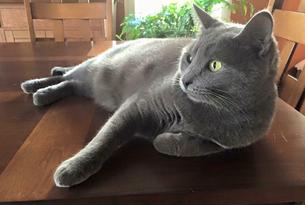 It is our greatest pride and highest achievement to facilitate the dramatic transformation that many of our seniors experience. They come to us sick, injured, scared, in pain, and underweight. With proper nutrition, veterinary care, and a safe and loving home environment, it's not long before they are up and running again, happy, playful, and trusting, purring away contentedly, or enthusiastically wagging their tails. Their physical and emotional recovery is nothing short of amazing.
For senior animals that we cannot accommodate, we use our network of friends and rescue organizations to make sure they find a new loving home. It takes a community effort to ensure that none of these precious animals get left behind and we are proud to be a part of that community. For our own residents, although we are limited by funding in the number of senior cats and dogs we can take in at any given time, we place no limits on the quality of life that we provide each and every day, including:
Medical treatment for their injuries or illnesses as needed
Nutritious, homemade meals, customized for each animal's special needs
Regular grooming by a professional groomer, in our own home
Soft pillows and orthopedic dog beds, elaborate cat trees, toys, and treats
Pet steps and ramps for those who prefer couches and human beds
Nearly three private acres of lush, fenced-in grass for frequent off-leash outings and walks
A network of secluded park trails right off the property for longer walks
Human caregivers who provide constant comfort, cuddles, and hugs
Volunteers and friends who spend extra time playing with them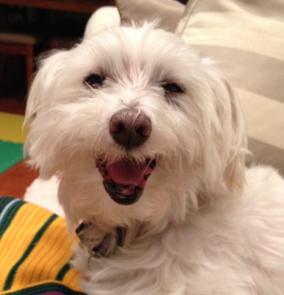 We are an IRS 501(c)(3) charitable organization registered in the state of Maryland. This means that all donations to Leashes End, Inc. can be tax deductible. Leashes End is staffed exclusively by unpaid volunteers and funded entirely through the generous donations of private benefactors, among whom we proudly count ourselves. Because we cover over 90% of Leashes End's operating costs out of their own pockets, you can be sure that we are excellent stewards of all Leashes End's resources. And because we take care of most administrative tasks ourselves in-house, we can maintain the lowest possible overhead, which enables us to spend nearly every penny of Leashes End funds on the care and feeding of the animals themselves. Check out our profile on GuideStar.
Rescuing seniors is a costly affair and donations make our work possible; without the help of our generous benefactors, none of our amazing pet rescues would be possible.  So please consider making a donation and helping us save a senior.  Thank you!
Risa B. Simon
Founder and Director
Leashes End