We are a 501(c)(3) charitable organization chartered under the laws of Maryland State. Click on download below the documents to save corporate documentation.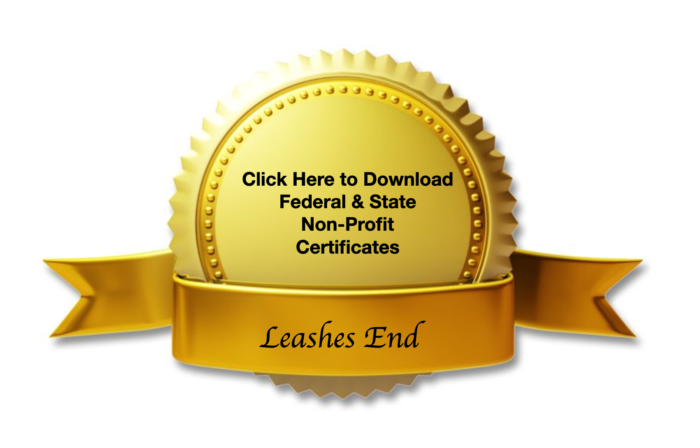 A copy of the current Leashes End financial statement is available by writing to Director, Leashes End, 5622 Lake Christopher Drive, Rockville, MD 20855 or by calling (240) 801-6073 or by e-mailing [email protected]. Documents and information submitted under the Maryland Solicitations Act are also available, for the cost of postage and copies, from the Maryland Secretary of State, State House, Annapolis MD 21401 or by calling (410) 974-5534.
Our operating budget averages between $6,000 – $9,000 per month, but spikes when we have a medical emergency. A combination of mostly private and some public donations finance our operations. 100% of all donations go to the care and feeding of our senior cats and dogs.  And approximately 40-45% of those expenses consist of veterinary care. Not one cent of our donations is spent on staff salaries. ​
Our full full annual financial reports are available upon request.  
You can also check out our profile on GuideStar.
We are an all-volunteer organization and our only payment comes in the form of ankle swirls, purrs, tail wags, and face licks.